EASY PICK & PLACE
FOR LOGISTICS
EyeT+ Flex is the 3D vision system able to solve the problem of picking and sorting of boxes and envelopes in a fast and efficient way. This system flawlessly manages de-palletization operations with a barely zero-configuration robot guidance software.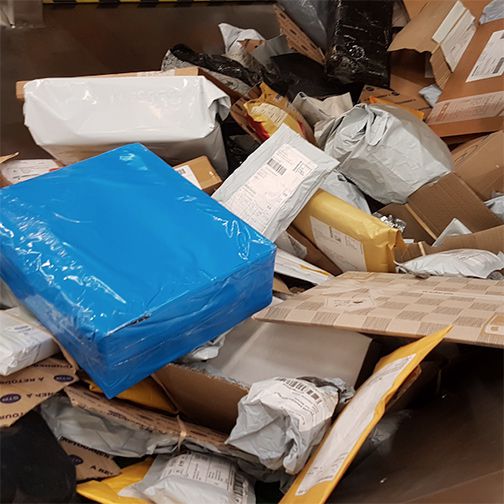 3D PICK & PLACE EASY SOLUTION FOR LOGISTICS
Flawlessly manages envelopes and boxes of different sizes
Barely zero-configuration time
Works with any robot arm
No scheduled maintenance needed
Guaranteed ROI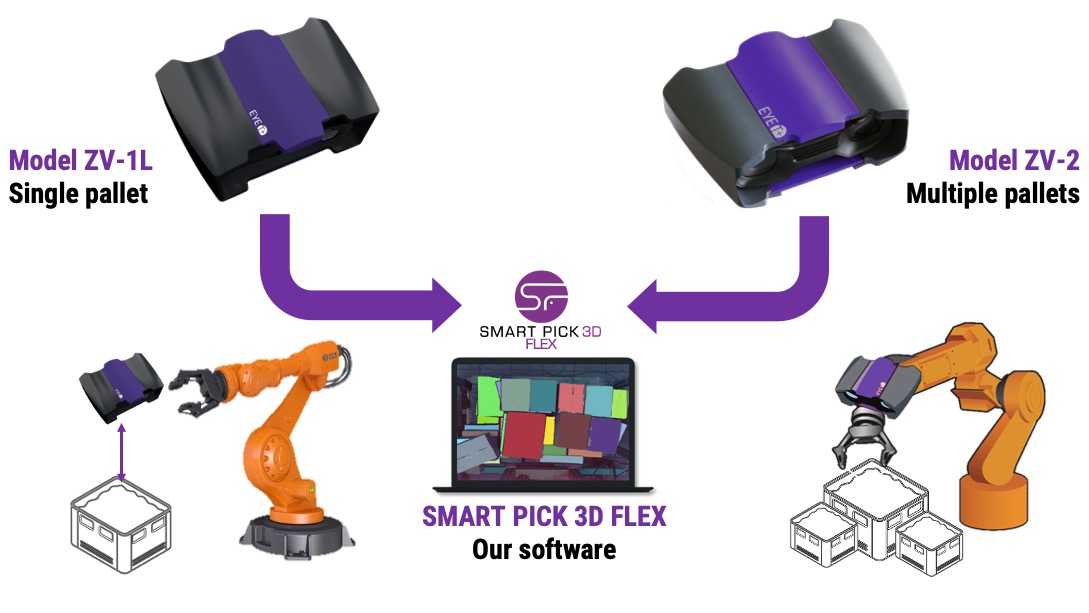 Smart Pick 3D Flex software is designed to recognize and locate objects without any particular information about the size.
SMART PICK 3D FLEX SOFTWARE MAIN FEATURES
3D localization and sizing of randomly places boxes and envelopes;
Easy and flexible picking configuration;
Automatic and collision free robot trajectories generation for pick and place;
Communication with robot controller and code examples available;
The operator interface makes it easy to control the system, check its status, view acquired scans, and collect production statistics.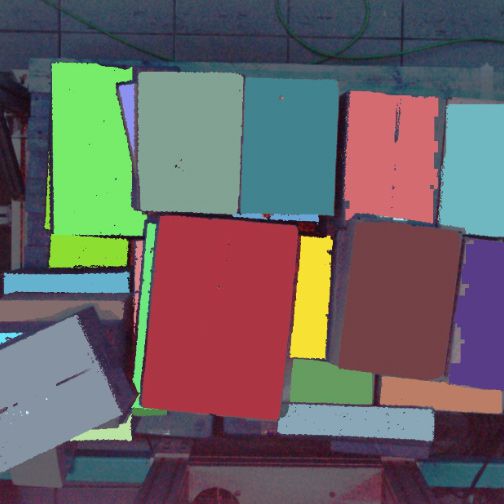 This list is constantly updated.
HOW CAN WE HELP?
NEED TO PICK BOXES AND ENVELOPES?
Contact us and together we'll develop an effective vision system for your logistics!